Trusted Executive Leadership to Help Your Family Business Thrive
InterimExecs RED Team of top CEOs, CFOs, COOs, CIOs specialize in providing hands-on leadership to address the unique circumstances of each family business.
What to Do When It's Time for
New Family Business Leadership
InterimExecs RED Team (Rapid Executive Deployment) parachute into your family enterprise as a trusted resource to help you achieve your biggest goals and think about how to make your foundation even stronger.
For many family firms, a non-family member perspective is needed to separate personal relationships from what is best for the business. Each family business is unique and honoring the culture, what you built, and the legacy you want to leave is always a top priority.
When you're ready to exit the business you have built, start by reading our 6-part Business Exit Guide for Owners.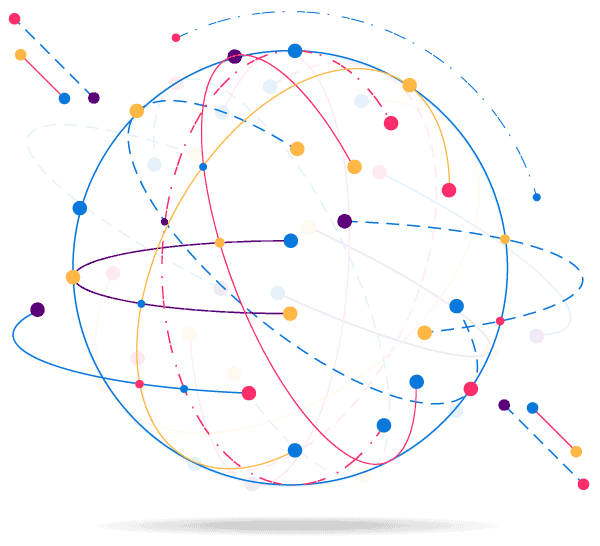 "Transitioning a company to the next generation can be beyond challenging. We have found that hiring a fractional CFO from InterimExecs RED Team has been critical in our transition process to make sure we have the appropriate expertise and at the same time can remain nimble."
-Beth Kraszewski, President, Purposeful Wealth Advisors
Executive Solutions for Your Family Business Challenges
Family Business Executive Services
Build a management team that frees you to spend time on activities you love most
Conflict Resolution & Growth Strategy
Navigate through family dynamics and provide a clear roadmap for a successful family business for the second generation and beyond.
Succession Planning & Leadership Development
Complete a succession planning process or mentor family members to become family business leaders
Turnaround & Restructuring
Increase profitability and get to the root of business problems or decline
Operational Improvements
Streamline operations, improving systems, processes, and financial controls
M&A and Exit Strategy
Create maximum value to prepare for exit and find the best business strategy for achieving the entrepreneur's long-term goals
Hear What Owners Have to Say
"We knew we needed to make a change. We couldn't continue to operate the way things were going at the time. I knew I didn't have the skills needed to make that change and once I recognized that, I knew we had to look outside to find someone who had those skills."
-Chris Caratan, Family-Owned Manufacturer
We started InterimExecs after experiencing the challenges of building a company firsthand. It can be lonely at the top and having trusted resources around you may be the determining factor of long-term success.
At some point the leaders of family businesses wrestle with questions where an objective viewpoint is needed. For family businesses, those challenges are unique:
▶ How do you create more time to go after your passions or start to move into a more hands-off role where the business can still generate income for your family and future generations?
▶ Do you have the right go-to-market strategy, or do changes need to be made?
▶ What is the best way to separate the opinions of the family stakeholders from what is needed in the business?
▶ How do you shape, mentor, and guide the younger family members so they can make decisions for themselves, and step into leadership roles within the company?
▶ What do you do next if there is no succession process – sell the family ownership, or build a board of directors and non-family management team to successfully keep operations going into the future?
▶ How do you strengthen the business, drawing on outside skillsets that might be current blind spots?
We are More Than a Family Business Consulting Firm. See How the RED Team Works
Q: How is the RED Team different from another family business consulting firm?
Family business management might hire a consultant to help with a particular product or challenge. Interim executives have built, grown, and even turned around family businesses. They have experience with the unique challenges of running a family business, from family governance structures to developing a succession process to preparing the younger generation to take over. And they have the leadership skills to balance the emotions, needs, and desires of the founders of family companies with the emotions, needs, and desires of the second, third, and fourth generation family members.
Even more, as experienced operators, they don't stop at providing an assessment and strategy. They actually execute on the plan. They typically take on a named role within the company with decision-making responsibilities where they are measured on success. This could mean serving in a vacant role such as CEO, CFO, or COO, or serving alongside the management team to lead a specific project like technology upgrade or M&A activities.
At InterimExecs we work with you to best determine the right skillsets and leadership gaps that need to be filled. InterimExecs RED Team of top executives has been carefully curated over many years so that we can provide recommendations of one or more team members who line up with the needs and values of your organization. Trust and chemistry are essential in making a good fit, and we focus on deploying executives who have first-hand experience with the ups and downs of running a business, and who will approach your business as if it was their own.
Q: Am I a fit to work with InterimExecs RED Team?
A: There are many reasons to call in on-demand executive leadership, but even more important than your specific challenge is your wiring. When assessing potential fit, we look to work with companies and owners who line up with our three Es:
▶ Eager: You want to grab the future, and are ready, willing, and able to make the moves needed to take you, your organization, team members, and family to higher ground.
▶ Enterprising: You see bigger opportunity ahead. Whether that is untapped market potential, new product lines and innovation, taking on outside competition, or areas of operational improvement, you desire to be a leader in your space. You won't stand still!
▶ Engaging: You want the best for your business and family, and see the danger in not making decisions and taking action. You are ready to open yourself up to opportunities, look at your strengths, acknowledge any gaps, and take confidence in outside leadership.
Q: What strategies will an executive take for improving my family business?
A: Family owned businesses each have their own unique drivers, so an executive often begins with an assessment over the course of a few weeks to a month to determine what's working, what's not, and what can be done to improve the business. A big emphasis will be put on speaking with you and your team members to see the innerworkings of the organization.
They will look at everything from your vision for the future, to market dynamics, current financials, sales metrics, org chart (right people in the right seats?), products and services, risks, and opportunities (product launch, awareness, operational improvements, etc.). Once you agree on priorities and a go-forward plan, the interim will move to put that plan into action.
Q: How long do interim executives stay with an organization?
A: The average interim assignment runs 8.5 months, however, the reality is that each company and situation is unique. In a family owned business, an interim might come on board for a few months or even years to assess the business, make improvements, and either hire a permanent successor or assess and mentor someone internally to step into the role. Sometimes a business might decide to engage an executive in a part-time role like CFO or CIO, which can have ongoing responsibilities without the cost and commitment of a full-time executive. Interims, however, are not wired for maintenance mode. Ambitious growth goals, expansion, or improvement on the horizon are the key drivers for this elite group of operating executives.
Q: What happens when an interim leaves?
Every RED Team executive is focused on growing and empowering your team, so your organization can continue to build on the action plan, systems, and processes put in place. Interim is unique, because unlike full-time executive placement, an interim executive is so zeroed in on results that the aim is to actually work themselves out of the job.
Q: What regions and countries do we serve?
InterimExecs has spent over a decade hand picking top executives from around the globe who we deem RED Team Ready. Seventy five percent are based in the United States, 25% in Europe and Asia. The RED Team attitude is: go anywhere, anytime.
Q: How long does an executive search for an interim take?
A: We have taken years building deep, trusting relationships with outstanding executives who make up the RED Team. As a result, we can act quickly, typically presenting recommendations within 48 hours of meeting with a family business. Our high standard of quality at speed is impossible in the traditional world of headhunters.
Q: How are interim executive contracts structured with a family business?
A: Our contracts do not create an employee/employer relationship. We sign one contract with your company, and a second contract with the interim executive's corporate entity. Contracts are easy to scale up or down as needed. Our motto is: happy executives, happy clients and conduct regular check-ins to make sure everything is on a positive track.
Q: What are the biggest warning signs a family-run business might need an interim?
A: Some tell-tale signs a family-run business might need an interim executive include:
▶ There is a disagreement between family members
▶ A successor has not been determined
▶ The bank is getting concerned
▶ Staff starts to wonder about their future
▶ The business has been stagnant and the growth plan is not clear
When these type of flags start showing up, it's time to take action.
"One of the biggest warning signs for family-owned businesses that an interim executive can help is when the parent who started the business, and son or daughter going to succeed, are on different wave lengths and don't agree on everything from how to run the company, to strategy, etc."
-Bernie Liebowitz