Is Interim Leadership the Answer for Your Nonprofit?
An interim nonprofit executive provides outside perspective to drive the creation and implementation of a strategic vision that aligns staff, leadership, board members and other stakeholders.
If you are facing a leadership gap, financial stress, bad morale, lack of communication and processes, or lull in performance, InterimExecs can quickly connect you with the right leader ready to deploy into your organization.
Tackle Unexpected Leadership Transitions
Keep Moving During a Full-Time Executive Search
Stabilize Your Team
Create Process, Systems & Technology to Grow
RED TEAM EXECUTIVES HAVE JUMPED INTO NON-PROFIT ORGANIZATIONS LIKE:
The Impact of On-Demand NonProfit Leadership
"There were a few of us hanging in there to hold things together, but ultimately we needed strong leadership in the form of a new CEO who could address operational and relationship issues, and do value streaming."
Tony Bavuso
Board Member, VisionShare
"You offer a remarkable service. Really a positive experience. The Interim CEO was terrific. She was definitely the right choice for us."
Rovena Schirling
Chairman of the Board, Tourette Association
"She was integral to our not only surviving a very tough year, but emerging stronger than ever and with a sense of collaboration and commitment to success."
Angela Kimball
National Director, National Alliance on Mental Illness
"Even as a nonprofit, we still have to make a margin. We felt that if we could get an Interim CEO that brought us the business skills we could really advance the organization. And we were right."
Cindy Reed
Board Member, Vision Share
Managing Growth in a NonProfit Organization
The nonprofit sector is faced with big change. The fresh perspective interim nonprofit leadership brings can be the key to navigating those challenges.
Whether your organization needs help with revenue generation, financial management, or operational improvement for a new fundraising strategy, interim leaders from InterimExecs RED Team are ready to make an impact on the first day. No matter the mission or type of nonprofit – association, foundation, social advocacy group, scientific research, healthcare, or education – it can be a struggle to manage growth and transition.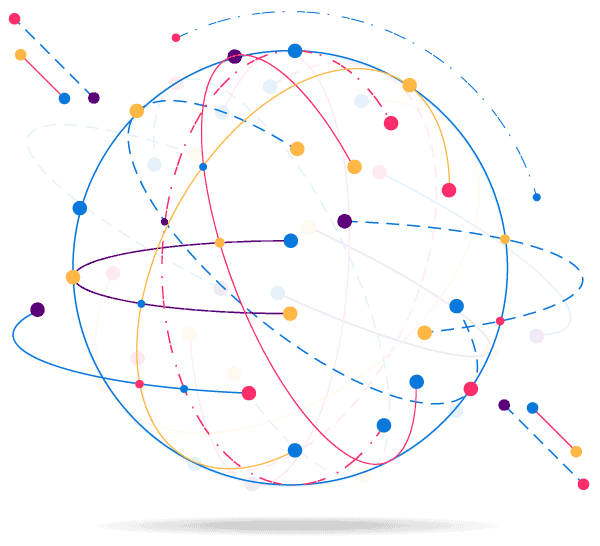 Call in Top Interim NonProfit Leadership
An interim nonprofit executive brings the leadership skills needed to quickly assess what is working and what isn't, and to create a roadmap for moving  forward.
Your interim executive can work closely with the board of directors and team to put a strategic plan into action, supporting and building a strong culture with a commitment to governance and accountability, while setting clear measurable goals to evaluate progress during the transition period to new nonprofit management. 
Case Study
Leadership Gap Calls for an Interim Executive Director
When the Tourette Association found itself lacking leadership, the organization engaged an interim executive to complete vital tasks.
An Interim ED parachuted in to:
Develop and implement an operating plan with staff and board members to move the organization forward, addressing key revenue sources
Complete a name and mission change process while stabilizing financial situation
Streamline operations, dramatically improve investments in fund development and marketing, and recruit and onboard a permanent CEO
Interim Nonprofit Leadership
Decline in revenue and insufficient runway to be a sustainable organization
Board members and staff are not aligned on vision or a go-forward plan
Employees feel stretched from lack of project management resulting in low morale
There is no shared long term strategic vision
Innovation has not been a priority, threatening future growth 
Donors are concerned about organizational stewardship of their contributions
Lack of systems or financial controls making it difficult for the board to practice effective oversight
Senior leadership has failed, departed or needs to be shored up
The mission has changed, but it hasn't been effectively communicated
Unusual turnover of leadership (staff and board)
Case Study
NonProfit Executive Director Takes On Consortium in Chaos
Vision Share, a non-profit consortium of eye banks around the US, needed help getting board members, organizational leadership, respective local organizations and staff members aligned under a common mission and goal.
We Deployed an Expert Interim CEO Who:
Detailed and approved strategic and organizational framework and infrastructure, market positioning, member services, financial modeling, member rules of engagement and business plan
Implemented the foundational internal and external execution components necessary to realize strategic goals across the organization and board
Evaluated, recruited and on-boarded a new permanent CEO