Fractional COO Services: How to Hire a Rock Star Chief Operating Officer at a Fraction of the Cost

Hiring a part-time or fractional Chief Operating Officer allows companies to benefit from the years of experience a battle-tested COO can bring at a cost far less than hiring a full-time COO.
What is a Fractional COO?
A fractional COO is an experienced, top-level expert in operations management, business strategy, process improvement, and change management who works on a part-time basis. Even small business owners with limited resources can get the benefit of top-tier operational leadership for a few hours – or days– each week.
Fractional COO services is the cost-effective way to improve day-to-day operations, project management, and business operations. Whether you're implementing new approaches, improving daily operations or simply in need of an outside perspective as you create a roadmap to the future, a part-time COO is a seasoned pro whose executive leadership can make the difference.
Operations Management
Efficient Process and Procedures
Supply Chain Management
Change Management
Product or Market Expansion
Bring On a Fractional COO from InterimExecs' RED Team
InterimExecs RED Team is an elite team of Chief Operating Officers who have incredible track records driving growth and turning around businesses.
Fractional COO services can help you navigate manage day-to-day operations, streamline process and procedures, improve communication throughout the organization, and expand into new markets.
In a discovery process we explore your organization's operational needs and gaps to match you with the best fractional COO
Operations Health Checkup
A fractional COO first assesses what's working, and what's not, and then makes a roadmap and action plan to move forward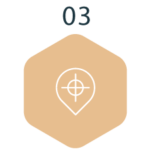 Your COO focuses on action and results, serving in an active role within the organization to implement the plan.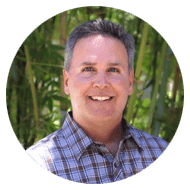 "I will come in with a non-emotional, data-driven approach and do an audit of your company, kind of a health check that allows an outside executive to come in and show different perspective."
-Steve, RED Team Executive & Fractional COO
Drive Growth
Experienced COOs are uniquely qualified to oversee strategic planning, ramp up production, and implement best operating practices. Whether the company is underperforming and needs big changes fast, or it's a growing business launching a new product, a fractional Chief Operating Officer is ready to lead the charge.
Project Management
InterimExecs RED Team part-time and fractional COOs bring years of experience to oversee projects from initial goal setting to final production. The only difference between a fractional COO and a traditional, full-time COO: the fractional COO works part-time. That could be several hours per week for a short time or it could be a few hours per week for several years. It just depends on the needs of your organization. In any case, it gives the company access to a highly qualified operational leader for far less than the cost of hiring a full-time COO.
"She deftly managed to be both a phenomenal support to the leadership team and to play a highly active role in managing the organization. She was integral to our not only surviving a very tough year, but emerging stronger than ever and with a sense of collaboration and commitment to success."
-Angela Kimball, National Director, National Alliance on Mental Illness
Partner with the CEO
A fractional COO supports the CEO by cultivating a great working relationship grounded in trust. As second-in-command, the right Chief Operating Officer complements the CEO's experience and knowledge base. They guide people — from business insiders to customers to vendors and other stakeholders – toward the vision of the CEO, leadership team, and board.
Implement Best Practices
The outsider approach of a part-time COO can bring a new skill set to an existing team, upgrading the team's capabilities, injecting new ideas into the organization, and bringing everyone up to a higher standard of best practices. A fractional COO uses key performance indicator metrics to boost performance and growth in all areas, from IT to marketing, sales, and finance.
Supply Chain Management
A Chief Operating Officer is charged with ensuring profitability and efficiency. From working with suppliers to updating product and software development to innovation and safety on the manufacturing floor, an experienced fractional COO can transform an organization.
Plan for the Future
The best part-time and fractional COOs work themselves out of a job. In growing companies, a part-time COO has the long-term vision needed to mange operating systems, prioritize efficiency, and achieve next level growth, overseeing business management until the organization is ready for a full-time Chief Operations Officer. At that point, the fractional COO helps identify and hire the right person for the job.
FAQs: Part-Time or Fractional COO
InterimExecs RED Team includes top interim COOs, part-time COOs, and fractional COOs.
We have screened thousands of executives to hand-pick the best of the best COOs from around the globe. They can be on the job at your company in as little as 48 hours, working for a limited time on a project basis or longer term as the part-time leader of your accounting department or financial team.
What types of companies are the best fit for fractional COO services?
Fractional COOs, true C-suite professionals, enter companies at every stage, from startups to Fortune 500, distressed to rapid growth, manufacturing to technology, business services, consumer goods, healthcare, hospital, and non-profit organizations.
Some companies need an outsourced COO with a strong financial acumen, while others onboard a part-time COO to support the CEO on big strategic initiatives, improving communication, and moving the company forward in a positive direction. More and more organizations bring in a fractional COO to collaborate across departments from product development to technology.
Can I hire a COO part-time?
Yes! A part-time or fractional COO is exactly the right choice for organizations in need of a veteran leader for a particular project, such as launching a new product. It's also a good fit for companies not yet at a size or stage where they need a full-time COO.
Contracting with a part-time COO allows companies to get the services of a top-tier executive for far less than it would cost to onboard a full-time COO.
You can read more on the fractional model here.
How long is a typical fractional COO assignment?
A fractional COO may come on board for as little as 3 months to guide a project. Or the assignment could last much longer, with the fractional COO devoting a few hours each week to the company over the course of several years. It all depends on the needs of the organization.
But the best part about hiring RED Team fractional executives: They are fully vetted and ready to serve. That means we can identify the right Chief Operating Officer for your company and have that person in place in as little as 48 hours.
If you need a full-time COO for a short period, you can also consider an interim COO.
How are contracts with a fractional COO structured?
RED Team executives are deployed through InterimExecs' placement arm. There is never an employee/employer relationship created and the assignment is focused on specific deliverables and results.
Bringing on an interim executive is low risk and with a standard 30-day cancellation clause, you can scale up or scale back services as need be.
We stand for happy executives, happy clients.
A Fractional COO Crosses Industries and Borders
Request a confidential discussion or reach out at +1 (847) 849-2800.