Fractional CFOs: How to Hire a Rock Star Executive at a Fraction of the Cost

Hiring a part-time or fractional Chief Financial Officer allows companies to get so much more than they pay for. A top tier CFO who works part-time can give companies the power of a rock star executive for less than the cost of hiring a full-time CFO.
What is a Fractional CFO?
A fractional CFO is an experienced, top-level financial services executive who works on a part-time basis.
Companies can rent a portion of a CFO's time to lead all financial planning and analysis ranging from ensuring accurate financial statements, to managing cash flow and budgeting.
Like a full-time in-house Chief Financial Officer, a great fractional CFO will go beyond accounting services to provide valuable strategic leadership. As a key member of the management team, the fractional CFO will leverage metrics  to make decisions, mentor the financial operations team, and drive business growth.
Strategic Operating Plan
Financial Accounting & Reporting
Internal Controls & Processes
Capital Structuring
Company Sale / M&A
Bring On a Fractional CFO from InterimExecs RED Team
InterimExecs RED Team is an elite team of Chief Financial Officers who have incredible track records leading turnaround and driving growth.
Fractional CFO services can help you navigate through transformation, improve cash flow, develop financial strategy, enter new markets, and maximize value prior to a potential transaction or exit.
In a discovery process, we explore your organization's financial needs and gaps to match you with an experienced CFO who will work with your company on a part-time basis.
A fractional CFO first assesses what's working, and what's not, and then makes a roadmap and action plan to move forward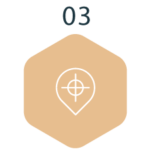 This is not CFO consulting! Your fractional CFO embeds within the organization to implement the plan, focusing on decisions and results.
"The benefit of a fractional model is that the client or company doesn't have to pay for a full-time CFO. The cost is a lot less and I focus my time and efforts only on the items that need my level of experience."
-David Neafus, RED Team Executive & Fractional CFO
How Can Fractional CFO Services Help Your Organization?
Cash Management
A fractional CFO will manage cash and liquidity, strengthen bank relationships, put together reasonable and credible financial forecasts while ensuring healthy business operations.
Drive Profitability and Cash Flow
Stop wondering which projects are profitable. Part-time CFO services are focused on building value within the business, making strategic decisions to grow and increase profitability, or working towards bigger goals like investor returns or potential future exit.
"We needed help because we grew beyond the capacity to understand our company's financial statements. Our CFO asked questions we would have never asked ourselves, so it turned out to be a great learning experience. I wish I had done something like this sooner."
-Tom Glavin, Glavin Security Specialists
Sell Your Business
Help entrepreneurs, small business owners, and investors manage their exit and make the right sale or merger business decisions. An outsourced CFO has the financial expertise to help maximize the value of a business, while leading the sale process, from valuation to interfacing with investment bankers to creating reports for the diligence process, and bringing a transaction to close.
Distressed Financial Situations
Get a trusted advisor in tense times. A RED Team finance professional with experience in turnarounds is ready to take on the challenge — whether that is fundraising, cutting costs, or making data-driven decisions to get the company back on track.
Financial Planning and Analysis
When your small business has outgrown its bookkeeping service, a fractional CFO on retainer is the answer. Skilled at cost accounting, financial forecasting, cash flow analysis, and financial modeling, working with a RED Team financial professional means you can ensure accurate and timely financials.
RED TEAM RESULTS:
An audio solutions company was struggling due to lack of operational efficiencies. Interacting with very large F500 clients, the founder reached out to request a fractional CFO to put policies, process and structure in place, clean up the P&L, and drive expansion.
A Fractional CFO helped manage the fast growth of the business, putting infrastructure and process in place to ensure a great customer experience.
Private Equity Portfolio Companies
Ensure due diligence prior to completing an equity fund investment by harnessing the experience of a top-tier financial executive on a part-time basis. After the acquisition, a fractional CFO can set up financial reporting, lead strategic planning, and work with a PE fund to ensure maximum return on investment.
Preparing for IPO
To launch an IPO, you must start acting like a public company. That is a complex process that requires the skills of a top-tier Chief Financial Officer. Working with a fractional CFO on a project basis leading up to the IPO brings invaluable experience as you evaluate underwriters, auditors, navigate through a roadshow, launch your offering, and operate publicly.
Learn More: Interim, Fractional, & Part-Time CFOs
InterimExecs RED Team includes top interim CFOs, part-time CFOs, and fractional CFOs.
We have screened thousands of executives to hand-pick the best of the best CFOs from around the globe. We are not a traditional recruiter who will throw hundreds of resumes at you. With a focus on making the perfect match, we draw on our team of trusted financial executives to jump in on a project basis or as the part-time leader of your accounting department or financial team.
Which industries are the best fit for part-time or fractional CFO services?
Of all C-suite leaders, the Chief Financial Officers can most easily cross from one industry to another. The product or service may change, but the demand for financial discipline, high quality systems, and sound accounting practices never does.
Fractional CFOs are true senior level financial pros. They bring a wide range of experience from leading startups to Fortune 500 companies, and in every industry, from manufacturing to technology, privately-held, public, and non-profit organizations.
---
Can I hire a CFO part-time?
That's the benefit of the fractional model! A part-time or fractional CFO is cost-effective choice for organizations in need of a financial leader but not yet at the stage where they need and can afford a full-time CFO. By engaging a fractional or part-time CFO, companies get rock star-level expertise for far less than it would cost to bring on board a full-time CFO.
If you believe your organization needs a full-time CFO — an executive fully dedicated to one client at a time — you should look at an Interim CFO. A top CFO will run your project or manage a short-term need without the commitment that comes with making a full-time hire. Think flexible contracts, no severance, no benefits, and a focus on results.
---
How long is a typical fractional CFO services assignment?
A fractional CFO may come on board for as little as 3 months to guide a project. Or the assignment could last much longer, with the fractional CFO devoting a few hours or days each week to the company over the course of several years. It all depends on the needs of your organization.
But the best part about hiring RED Team fractional executives: with an on-demand team ready to serve, we can identify the right Chief Financial Officer for your company in as little as 48 hours.
---
How are contracts with a part-time or fractional CFO structured?
RED Team executives are deployed through InterimExecs' placement arm. There is never an employee/employer relationship created and the assignment is focused on specific deliverables and results.
Bringing on a fractional CFO is low risk. With our standard 30-day cancellation clause, you can scale up or scale back services as need be.
We stand for happy executives, happy clients.