Your PE Fund's Bench of Top Operators Across the C-suite

Our team of interim and project-based CEOs, CFOs, COOs, and CMOs have incredible track records growing and turning around private equity portfolio companies to help investors achieve big returns.
Why Use Interim and Fractional Executive Leadership?
As your portfolio companies grow and evolve, so do your leadership needs. Interim and fractional executives specialize in helping lead companies through points of challenge and transition such as:
● Gaps in the Management Team: bringing stability when gaps in skillset arise or a leader suddenly exits
● Rapid Expansion: addressing operational inefficiencies and laying the framework for a scalable organization with people, process, and accountability
● Stalled Growth: turning around a business by tackling big issues from financial instability to lack of alignment on the team
The Right Executive For You in Days, Not Months
InterimExecs' has screened thousands of executives to create a top on-demand team that can parachute into a company at a moments notice.
Executives serve in operating, decision-making roles where they are held accountable for results. No full-time employment contracts, no severance, no benefits. Flexible contracts that scale up or down based on your needs — whether an assignment is a few months, or a few years.
In a discovery process we explore your organization's needs and gaps to match you with the best interim or part-time exec
An executive first assesses what's working, and what's not, and then makes a roadmap and action plan to move forward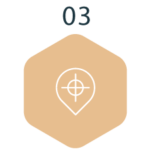 Your executive embeds themselves within the organization to implement the plan, with a focus on decisions and results.
InterimExecs Team of Executives Have Led Portfolio Companies at Funds Like:

What Skillset and Leadership Style Best Serves Your Company?
We aren't another recruitment firm throwing hundreds of resumes at you. We've carefully curated a top team of executives looking for not only a track record of results, but shared values and mindset to hit the ground running.
Our matching process takes into account the specific skillsets, background, and expertise you are seeking in an executive, but also layers in a unique framework we developed call FABS to look at the leadership style (Fixer, Artist, Builder, Strategist) needed right now.
Learn More: Interim, Fractional, & Part-Time CFOs
"The InterimExecs team hit the center of the bull's eye in finding just the right person for us. We're now working with him on two other companies."
Joelle Marquis
Partner, Arsenal Capital Partners ($11B AUM)
"There's always a gap somewhere; whether it's the controller or CFO, or whether you need a head of sales or president, there's usually a gap."
Douglas Song
Prodos Capital Management
"As we've identified businesses we work with interim executives to help us on the due diligence front. Post-acquisition, we tend to hire interims to help on the immediate execution of the plan. A lot of times it has to do with the financial function, maybe an interim CFO who will help put in the right processes and help us move from what is more often than not a family business and help us get it into an institutional business."
Michael Pfeffer
Post Capital
"A lot of the companies that we invest in are entrepreneur backed businesses that maybe don't have all the corporate infrastructure that's needed. A lot of the times that ends up being a an interim CFO solution to help the business get their financial reporting up to standards or an operational person to help implement some of the opportunities that we identified in our due diligence."
Sean Roberts
Huron Capital